Here are pictures from our safari at Naledi!!! It was AMAZING!!! Twice daily we hopped in the land cruiser and went out into the bush. The reserve is hundreds of miles, so it's not like a zoo where you just find the animals waiting for you. You have to look for them! Our trackers were so excellent, getting out of the cruisers to find animal tracks and follow them. They taught us so much. It was an awesome experience that I'd recommend to anyone.
Elephants!!!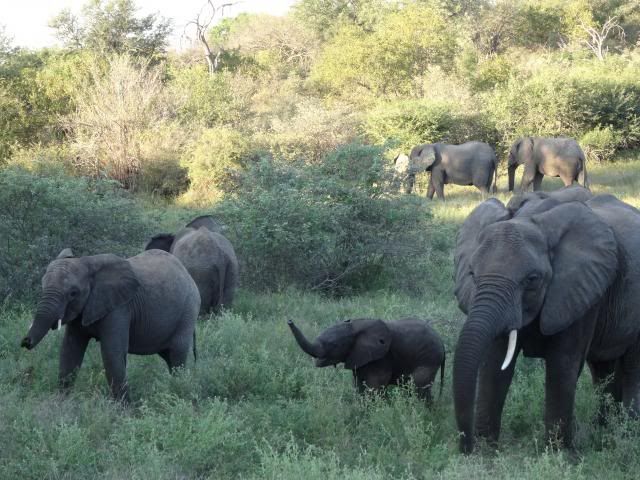 The baby was sooo cute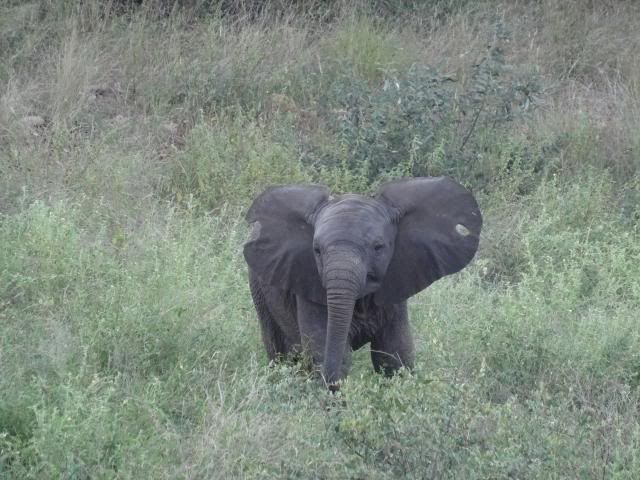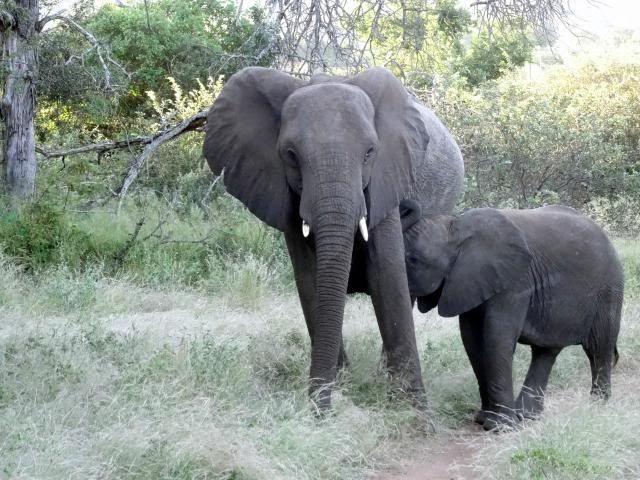 Another baby nursing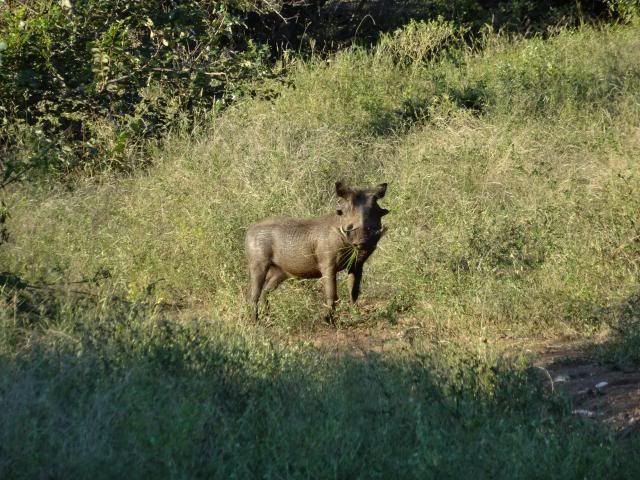 Pumba :-)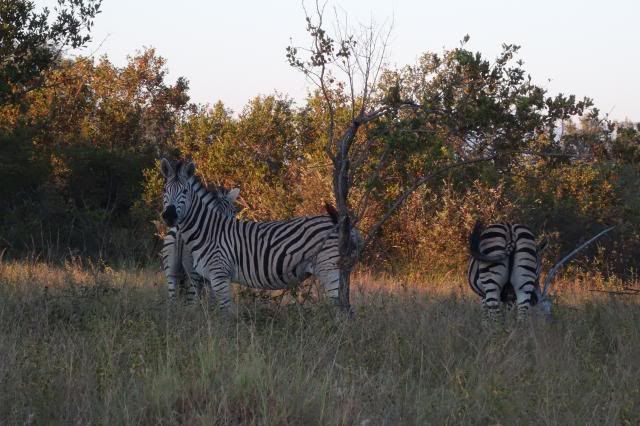 Cape Buffalo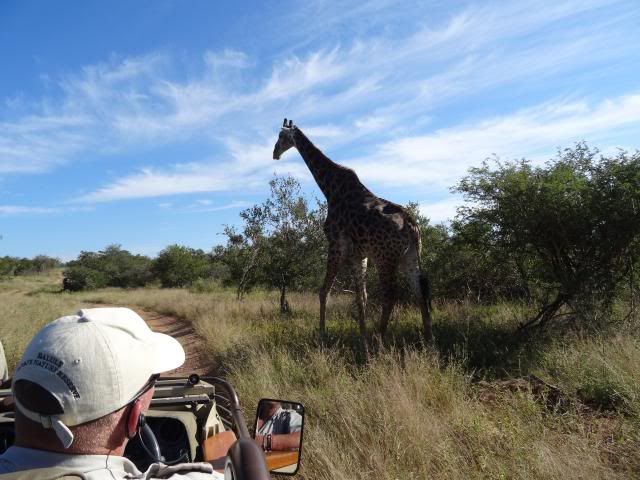 I spy...
a hippo!!!!
More pics to come later this week!!! :-)