For today's Friday Five, I'm going to share 5 of my favorite foods from our trip to South Africa.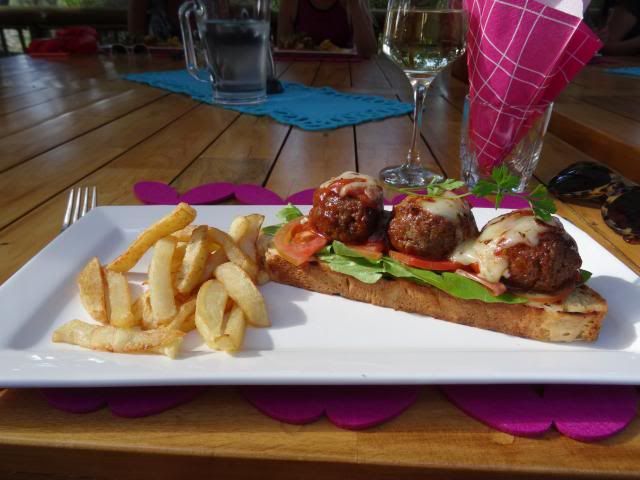 These were so simple and flavorful. We need more ostrich in the states!
This restaurant in Camp's Bay had no menu - this was the menu!!!
Then they sauteed everything and poured it right on top of our sides - mixed veggies and french fries.
Aaron's face said it all. So delicious. Hands down fabulous.
This is a hollowed out loaf of bread filled with curry. It may look funny, but it was so so tasty.
#4 & #5 Delaire Graff
photo courtesy of Delaire Graff
This is Delaire Graff, our neighboring hotel in Stellenbosch. We stayed at Clouds Estate, a small 9 room hotel right beside DG, so we shared the awesome view. Since Clouds is so small, the employees at Clouds and DG were more than happy to drive us in a golf cart to and from DG for any restaurant, spa or diamond shopping needs we had. We only utilized the first option however. :-)
DG was swanky. The room's in the off-season start at $600 a night y'all. In the off season! It was too much fun seeing the hotel and being able to share the amenities and then go back to our place which was about 1/3 of that price. I didn't go to the spa, I did get a brochure and found the prices were on par with spas at home. However being in the winelands was so relaxing there was simply no need to go to the spa.
DG had two 5 star restaurants. So without further adieu,
photo courtesy of Delaire Graff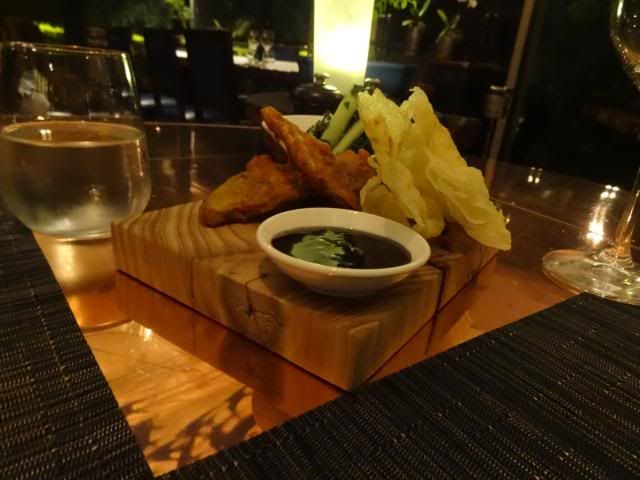 The menu was Asian inspired and delicious. I wish I took pics of everything we ate. Our appetizer, above, had one of the freshest cucumber mint salads I have ever had -and I don't even like cucumber! For dinner we had pork and fish, for the dessert we shared banana and white chocolate spring rolls. Simply heavenly. Aaron's favorite meal of the trip.
The Delaire Graff Restaurant
photo courtesy of Delaire Graff
Filet, pork belly + pulled pork, crème brûlée. Heavenly. And unlike the hotel itself, not too pricey either - I think the entrees were around $25. If you ever visit the South African winelands, I definitely recommend a day at Delaire Graff sampling their wines, eating in the restaurants, checking out the spa and, if you're interested in bling, diamond shopping in their amazing diamond store.
So there's my South African Food Friday Five! Besides the swanky stuff, we also tried some tasty fast food at Primi Roastery and burgers at Royale Eatery. The one thing I did really want to try that we missed was a braai - South African BBQ! But you always have to save some things for the next trip anyways!
Here's who I'm linking up with this Friday!