Going to medical school and residency stunts your growth. All I want to do is socialize and shop. Babies? Nah, not right now. I'd rather go to Miami. However Aaron, who lived a relatively normal life went to college/joined a fraternity/got a decent job is ready for more mature things, or something like that. He's announced we should start saving for a house. I think I was on my laptop browsing on Neiman Marcus' website when he made this announcement. Clearly we are in 2 different places in life.
Aaron and I own a townhouse that he bought about 7 years ago. Due to it's location and some Duke residency requirements - trucking out to the boonies your second year to serve at a state hospital - we decided to put the house up for rent (
after some remodeling
) and move to an apartment. Our apartment is 2 bedroom, 2 bath, same as our townhouse and overall a fairly even swap, with the bonus of the townhouse becoming an investment.
So to motivate myself to save and not shop, I figured I'd share some house inspiration on the blog. While my current apartment is a bit trendy in style, my dream house is traditional, many antiques and fine furniture with pops of color to add a modern touch.
My dream house is a Victorian.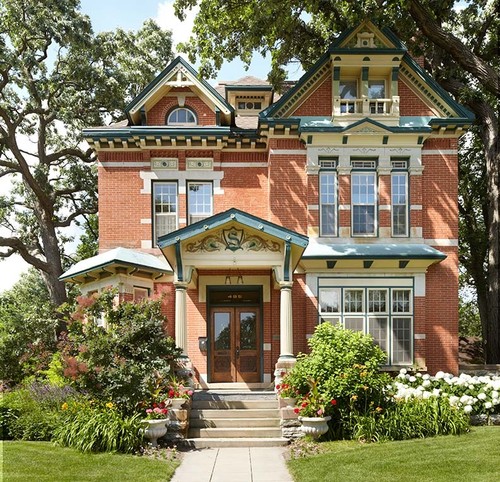 However there are a lot of issues with older houses-they can be money pits when it comes to renovations. You can buy a renovated Victorian, but sometimes the owners go overboard and completely gut the house, losing a lot of the charm. Also, sometimes it just isn't practical to expect an ancient house to last forever. So, I would be okay building a new age Victorian as well.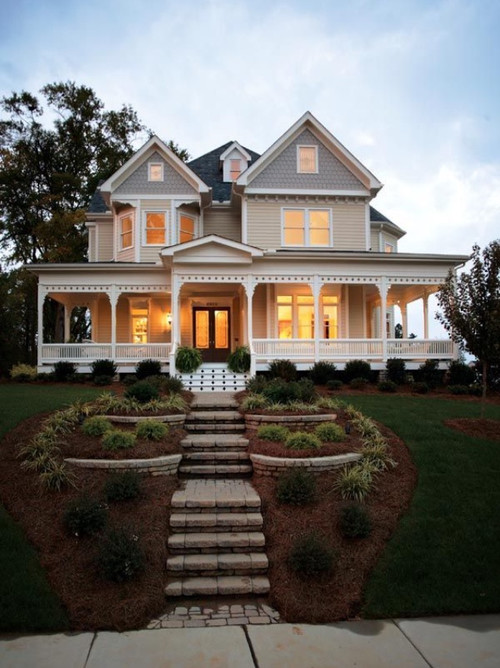 Building a house completely to my liking would be wonderful.
For a new age Victorian, I would like to include a lot of light and dark features

especially textured wallpaper - it says so much more than paint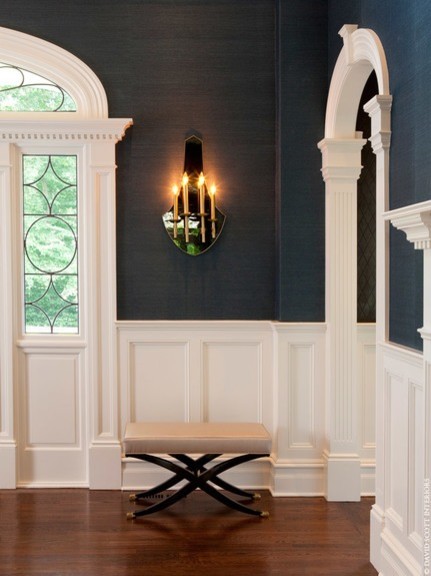 Obviously, Aaron and I aren't going to go straight from living in our apartment now to our dream house. I'm not even done with residency! But what harm is in dreaming? Our next house won't be anything like this. Still I'd like to look at craftsman styles so we can still have some of that old world charm. I'd also like to start investing in some quality pieces - tables, chairs, beds that maybe we can carry with us when it's time for that dream house. I don't see us ever living in a mansion which would require us to buy all new furniture in a different size scale. Also, I realize that every part of someone's life cannot be extravagant. Especially if I want to work part time - I'll have to make my compromises in the car I drive, the clothes I wear. However to me a house is of the uptmost importantance and I would be willing to make a sacrifice for it, such as working full-time for an extra year before kids or to do some moonlighting here and there to help pad our pockets.
I'm on
pinterest
, but
houzz
is where I keep my serious design ideas. Follow me there! :-)